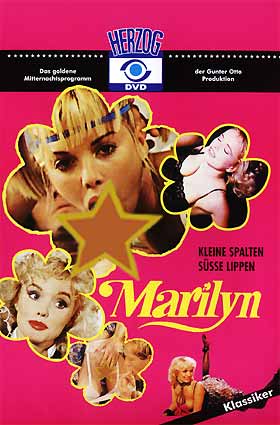 Laura Beaumatou verdient sich Ihren Lebensunterhalt mit dem Verkauf von Büchern über Yoga,
leider mit mäßigem Erfolg. Bei einem ihrer Hausbesuche lernt sie die schöne Marilyn kennen, die erotische Märchen schreibt. Eine Freundschaft bahnt sich zwischen den beiden Mädchen an, und so erzählen sie sich viele Geschichten über ihre erotischen Wünsche und Erlebnisse. Sie schwelgen in ihren erotischen Phantasien, bis Marilyn schließlich ihr größtes Geheimnis preis gibt.
Ein Film von Claude Laval mit der deutschen Kino-Synchronisation von Gunter Otto
Wieder ein Klassiker der französischen Erotik ... im Widescreen Kinoformat.

Laura Beaumatou earns her money by selling books about yoga,
but she is very unsuccessful. At one of her home visitings, she gets to know Marilyn, who writes about very erotic fairy tales. A friendship is about to grow between the two girls, and so they tell each other lots of erotic wishes and fantasies. They indulge themselfes in their erotic fantasies, until Marilyn offers her biggest secret.
A motion picture directed by Claude Laval with the German cinema-synchronisation from Gunter Otto.
Once again a classic of French erotic ... in Wide-Screen-Format.